A unique way to display your artwork or photos from KC Framing Corner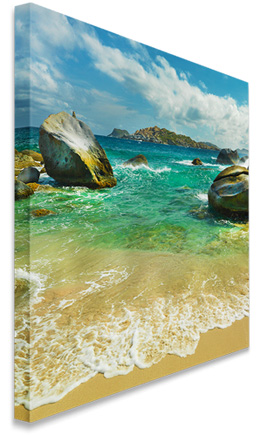 Placing photographs on canvas is a simple, yet efficient way to increase the potential of photos beyond the standard prints. Canvas prints turn photos or/and artwork into decorating wall art for home and commercial spaces with small extra effort. Professional artists and photographers manipulate canvas to display and showcase their work for ages, but recently, thanks to the widespread supply and affordability of top quality canvas prints, their use is not limited to pros. Printing photos as canvas wall art and laminating them is a superb way to protect them for a lifetime and preserve them from weathering, fading and tearing. This makes it an excellent option for showcasing wedding photos, family portraits as well as other pictures and artworks without the risk of exposing them to environmental damage. Here at KC Framing Corner in Idaho Falls we are committed to excellence in framing.. when it really matters.
Photos on Canvas – One Medium, Many Options
Professional artists are using canvas as the channel for their masterpieces for so many years. Today's printing technology makes canvas an easily accessible and practical choice for anybody that has a picture to display and really wants to take advantage of the durability and archival quality of this medium.
Framed canvas: Framing artwork and photographs is a classic display option that guards contents against physical and environmental damage. Canvas art prints in smooth wooden box frames make extremely attractive wall art for homes as well as offices. Framing gives difference and interest to photos on canvas and helps create a center point in a room.
Gallery wrapped canvas: One of the amazing visual advantages of the canvas as a medium is its stretchability. This quality provides its one of the most elegant display available options. 'Gallery wrap' is a fashionable alternative to framed canvas. Photos on canvas are stretched over dense wooden bars using a gallery stretcher and stapled tightly in place behind the frame. The canvas wraps seamlessly over the wooden frame, and the final product is a stylish, eye-popping museum-style display piece without having exposed frame or hardware – just photos or art appearing to float on walls. Gallery wrapped canvas is available to our customers in Idaho Falls, Rexburg, Rigby, Shelley, Blackfoot and the surrounding areas. Bring your ideas in to see what we can wrap for you.
Rolled canvas: People who choose to have their very own frames can still enjoy the benefits of putting their photographs on canvas. Rolled canvas prints are provided with all the benefits of the medium – durability, longevity, and fade-resistance – while providing you with the flexibility to create your display. They are lighter to ship and more convenient to store and can be an effective way to preserve the photos that you don't really want to display immediately.
Each of the above offer great opportunities to expand the potential of art and photos. Regardless of whether you're a photographer looking for the appropriate photo products to showcase or are trying to create personalized photo gifts or wall art for yourself or for family and friends – when you put photos on canvas, the opportunities explode.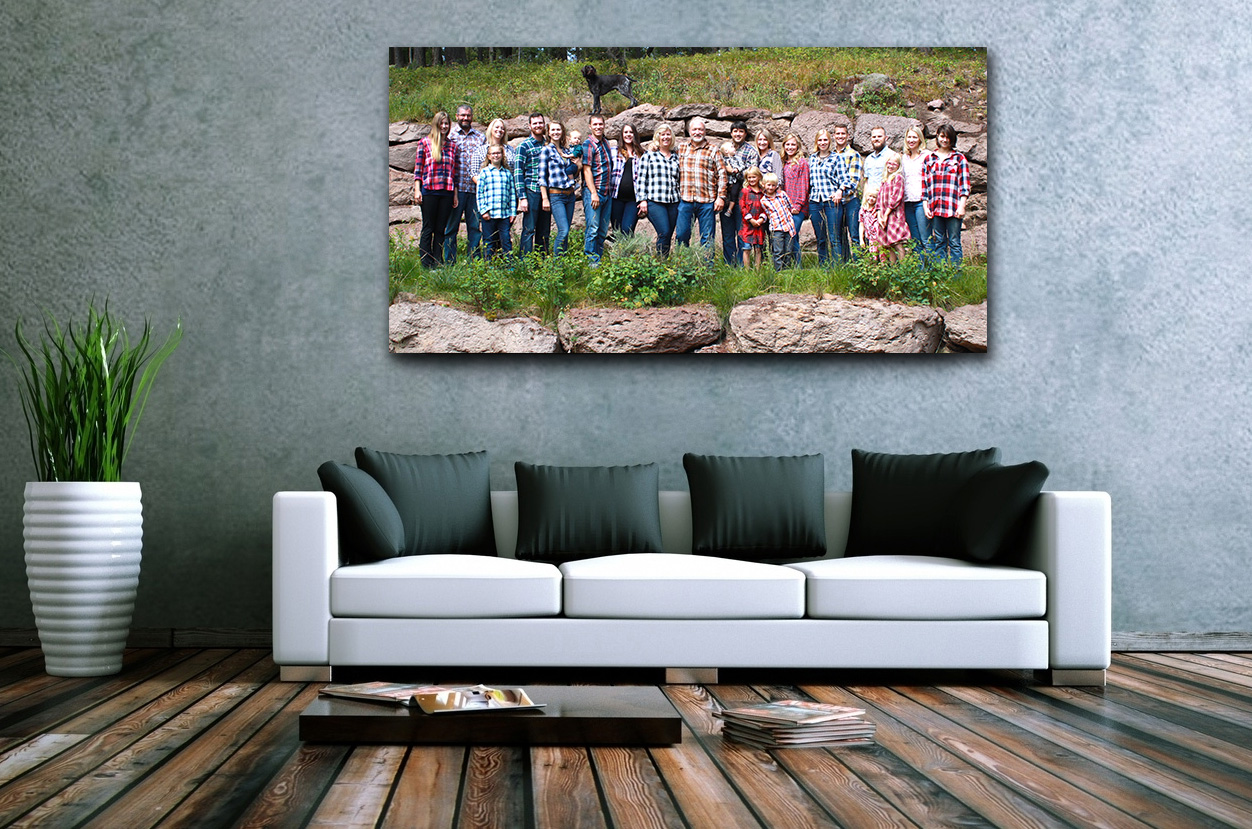 Photos on Canvas – Unending ways to personalize:
Wrapped canvas prints make awesome gift items for friends and family for vacations and special occasions.
Wedding photos captured on canvas makes great anniversary gifts for each other and 'Thank you' gift items for members of the family on either side.
Photos on canvas look good in office cubes and dorm rooms.
Wrapped canvas prints make amazing retail or commercial displays.