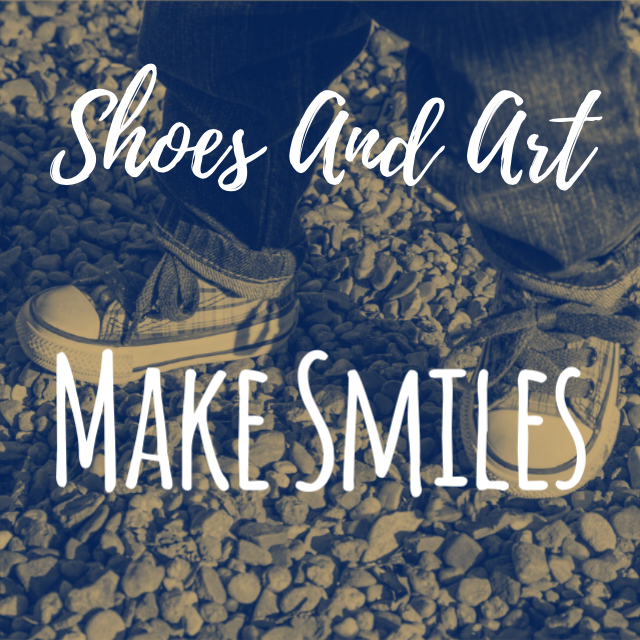 When I was kid we didn't have a lot, as far as possessions go. But we were a happy. At one point we had tragedy strike our family very near Christmastime. I don't remember what Christmas gifts I received or who we celebrated with but I do remember the love and kindness we were shown. So many people poured out love on to my family that year. I specifically remember a wonderful, kind woman taking my sisters and I shopping for new winter clothes (brand new! not just hand-me-downs!) What a lasting impact that kindness has made on my life, even today.
It can be hard around this time of year, as Charles Dickens so eloquently stated, "because it is at Christmastime that want is most keenly felt, and abundance rejoices".
Well, we wanted to make a difference… Locally.
And we knew exactly what we wanted to do.
Shoes!
Who doesn't love a new pair of shoes? They put a spring in your step and just makes you feel good!
Putting on a new pair of shoes is like putting on a smile, it can change your whole perspective on the day. And a child's smile is what we live for this season.
We have partnered with The Haven Shelter in Idaho Falls to bring shoes to children in our community who need them. (I don't think we could have picked more grateful recipients.)
But we wanted you to smile, too! So when you bring new kids shoes to KC Frames we don't want you to go home empty handed. We would love you to pick from a variety of art from our "Shoes and Art Make Smiles" art bins. A gift of thanks to you for your kindness. Then, if you choose to have your trade-in art custom framed that day, we will donate 30% of the profit to The Haven as well.
Please join us to make a difference in the community this season. We want everyone smiling!