Everyone knows I love Alice…
Yes, Alice from Alice's Adventures in Wonderland. A crazy mixed up girl who tries to behave practically in a crazy mixed up world. I love her! I love the Disney Cartoon, I love the books, and I even love the ride!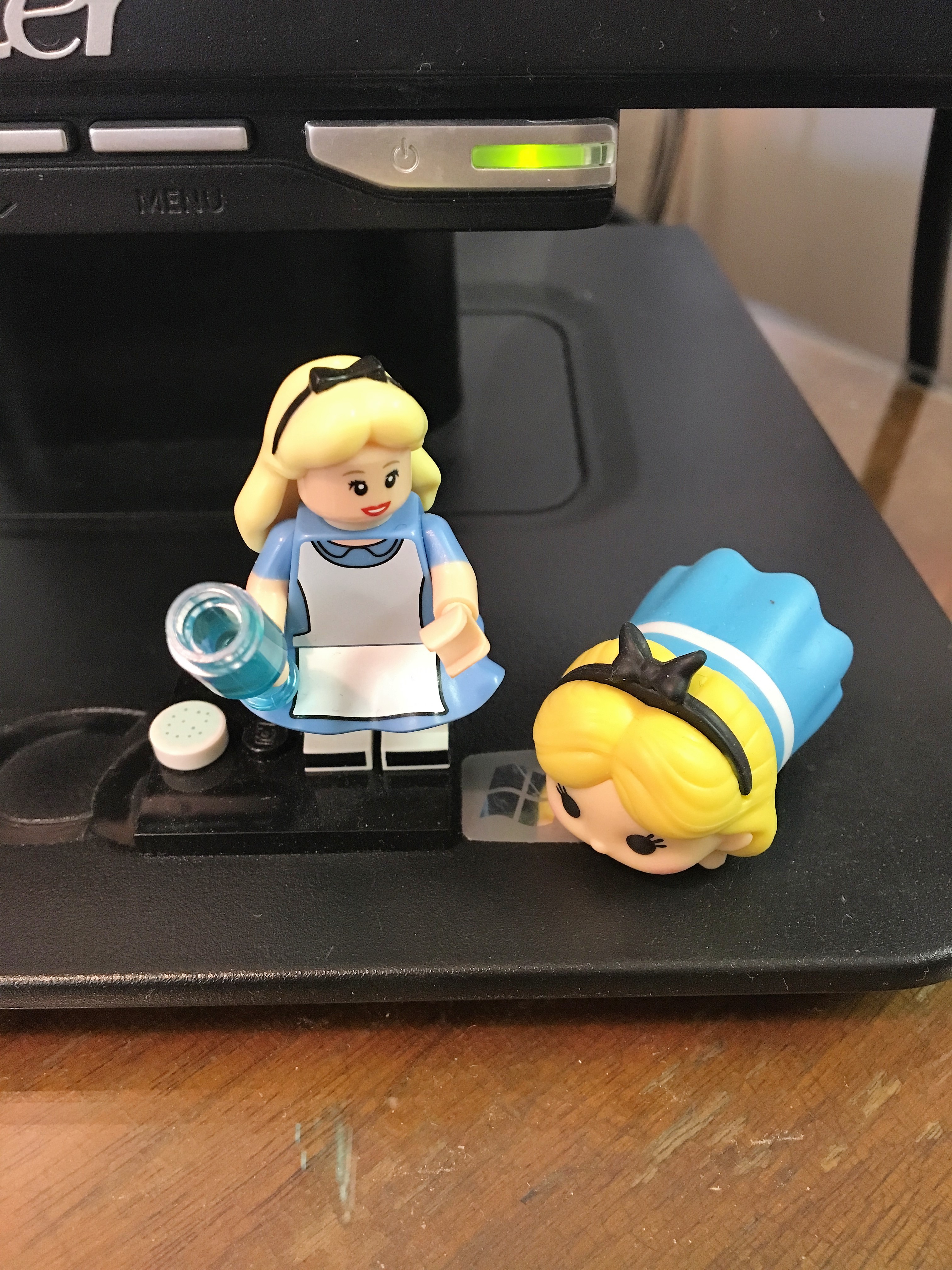 I have a little Alice Lego Figure on my desk that my son worked tirelessly to find for me for a surprise. I have a little Alice Tsum-Tsum stacker that was used to top my birthday cup-cake which my sister prepared for me when my niece and I shared our Tsum-Tsum birthday party (I promise, my beautiful 6 year old niece picked that theme). These serve as a reminder to me not to take myself too seriously and that there is something whimsical, funny and delightful about this world.
When I arrived at work today, I immediately started completing a fun project (more on that Friday, because it's a surprise that I don't want to spoil). I'm a hard-worker and I attribute these work ethics to the wonderful people who influenced my childhood: my parents, my parents friends, my grandparents and my first bosses, Gene and Connie Clements. As many of you may know they are the founders of this little frame shop. I was taught to do things well and right and to be proud of the work I had done. If I don't do it well then it's just not done and I do thrive on "DONE".
What does this have to do with Alice…? I know I've gone down the rabbit hole.
When I finally got to the office and sat down to start this post, I found this hiding behind my monitor: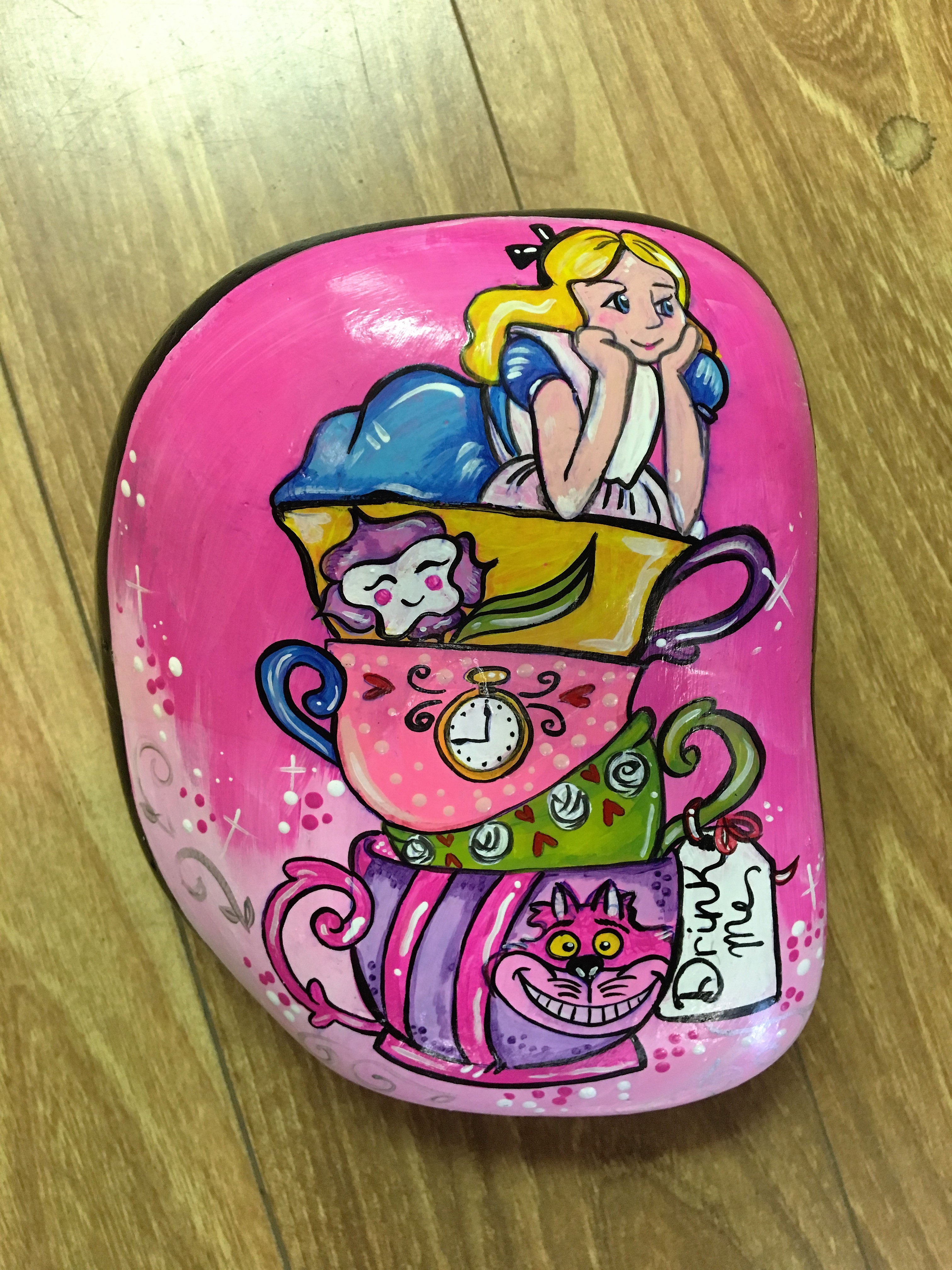 I went to my computer 5 times today, so focused on the tasks at hand that I never even noticed this HUGE PINK THING! It's beautiful and I love it!
This is the best place to work and if you don't think I mean, please come in. We all love it here and it shows! Yes, occasionally we have bad days, everyone does. We even have little spats every once in a while but we get over it because we are family here and we love each other.
So, Thank you Pam. You are the best boss ever and it is the most beautiful rock and it made my day. And thank you Gene and Connie for the wonderful example you set for me.
Niki